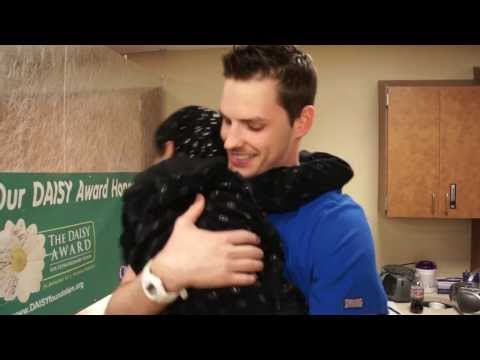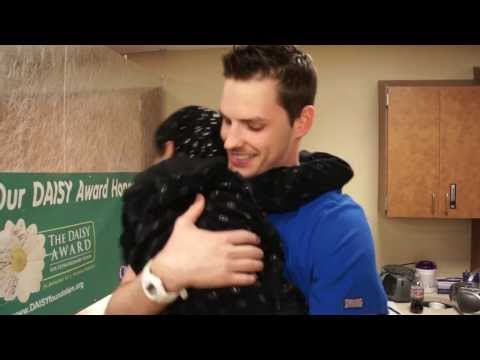 Daisy Award winner
A gifted nurse on the pediatric unit at The University of Kansas Hospital, Britton Streck, has been honored with one of the national Daisy Awards for Extraordinary Nurses.
While hospital nurses have been receiving Daisy Awards since 2010, this honor was a little different because the nomination came from an 9-year-old patient Cristabel Juarez of Topeka.  Her mother explained why this was so important to the young patient.
To see a video about the award, visit this video from KU Hospital, https://www.youtube.com/watch?v=kNUs3mIlLNY.